Exclusive Stoner Temple Accessories, NFTs, HighMonks merch, & more
Starting at only $34.95 • No commitment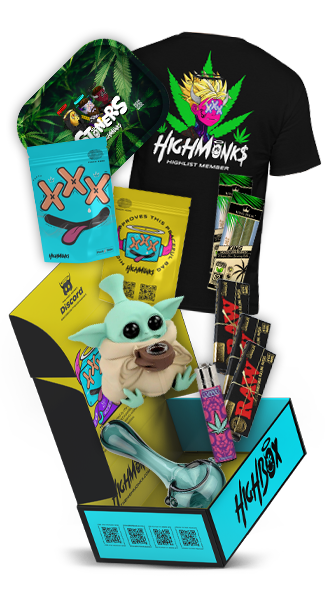 The best Stoners Subscription box and Canna-Club with NFT access. Items are carefully hand-picked or designed by The High Monks and special guest curators.
The most creative & trusted Stoner's Subscription box. Get an amazing box with premium & useful accessories. All items are carefully hand-picked or designed by The High Monks and special guest curators
Join the club, enjoy the perks
"The High Monks" is an exclusive NFT-based Canna-Club full of benefits such as; a canna-shark tank business incubator & accelerator, real-life & metaverse events, play-to-earn game, and discounts on all of our products (including HighBox), & more.
Start by joining our Discord here meet the family and learn the ways to get on the highlist so that you can enjoy discounts on all of our products including HighBox.
The Best Price Just For You
Choose from 3 different types of memberships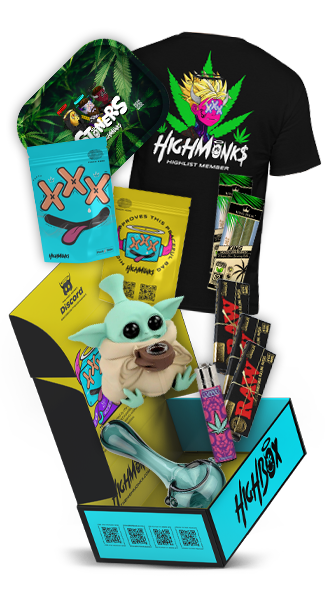 30 Day Supply of Daily Sesh Supplies 🙂
1
SHIPPING
Where to ship it?
Stonerstemple.com is the official store of The High Monks. 
Visit to see all of our products and merchandise.
Grab your Promotional Link & Influence to earn! Unlock special giveaways to give to your audience,  & track your sales!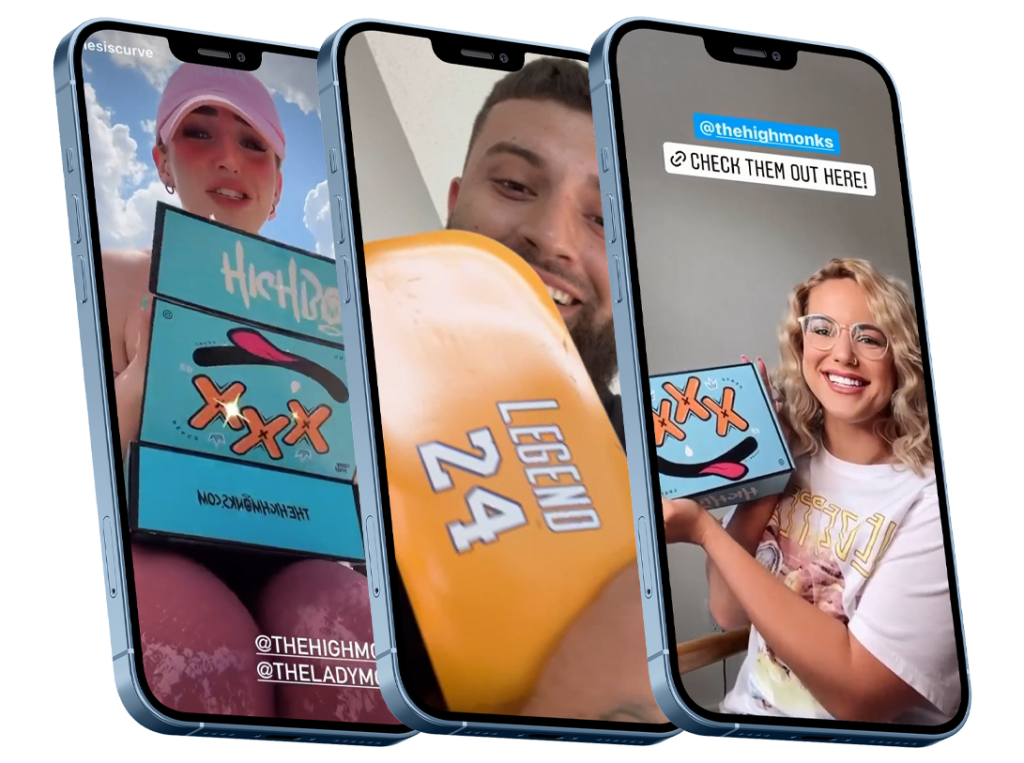 Join the club,
enjoy the perks
Give Your Mind Some Rest..
See what other High Monks love about HIGHbox!
I Love this little cut HIGHbox!
I am BLOWN away by everything! I don't know how, but I swear they have some kind of otherworldly sense lol The banger fit our piece perfectly, the Palm is my favorite color (which is hard to manage) The wraps, papers, and leafs are quality brands and y'all see the Rick and Morty tray? This is a Box that speaks to me on all levels!
Finally a box for all my supplies!
Just got my HIGHbox and Impressed! This box is packed with goodies and supplies. They have my favorite brands included with new brands to discover each month!
I stopped going to Local Shops!
This was one of the best decisions I made in 2021. My HIGHbox came straight to my door. It was super easy to complete my order. Everything I've gotten in the box has been high quality and nothing has goes to waste. I have saved so much money since I've had my monthly HIGHbox I can't recommend enough
I was pleasantly surprised with my high-box! I wasn't expecting too much since I purchased the cheapest option available, but it was loaded with awesome canna-things, like a spoon bowl, chillum, hemp wraps, raw essentials, clippers, roach clips that looks like jewelry, stickers, rolling tray and so much more! 10 out of 10 would recommend and buy again!
HOTBOX with my favorite HIGHbox!
I've been a consumer of a few boxes over the years and there's a lot of benefits I love about HIGHbox! The branding is beautiful! When my friends come over they always ask what's the blue box? Its always a conversation piece when we sesh at my place! It comes every month with all my favorite brands!
Every Month HIGHbox comes Packed with Blessings & Gud Vibes!
I love the branding and design alone on this box! I get upset if it even comes scratched up by shipping
Frequently Asked Questions